Monitor
Monitoring Your Online Reputation Is Priority.
We provide a proactive approach to reputation monitoring. Our experts will track what others are saying about you and your brand. Our reputation professionals will act as your eyes and ears on the internet. We work with your team to establish a first response process and escalation protocol.
Monitoring what people are saying about you and your business might seem arduous or even impossible. We have proven experience monitoring the web, including newswires, social media, and review platforms. Our tools provide you with custom solutions that track conversations across the relevant online channels affecting your brand. With these capabilities, we will review changes to your online reputation, communicate status progress, and adjust your reputation strategy accordingly.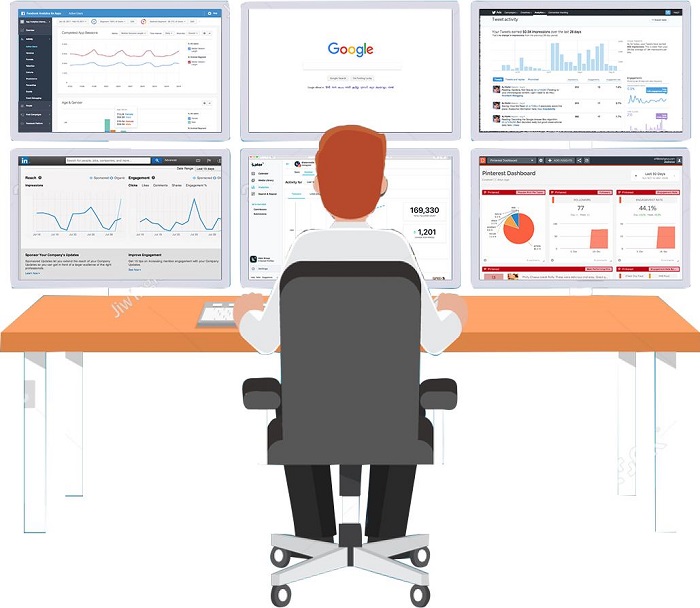 Talk to an Expert Today for Monitoring your Online Reputation.
We achieve reputation monitoring with tools that listen to the web. When social media or a new article mentions a monitored brand, company, person, or target keyword, we provide insight and engage in conversations that positively influence your reputation. Monitoring is also used to defend your online reputation management; it can also be applied proactively within your sales and marketing strategy to identify opportunities.
Discover possible issues and how customers are responding to your business online.
Monitor and understand the effectiveness of your marketing efforts.
Learn of potential sales leads from customers with genuine interest in your services or products.
Provide insight on all online mentions with drill-down functionality and downloadable custom reports.
Generate instant email alerts and monthly analytical reports when your keywords are mentioned.
Integrate a fully managed service: our reputation consultants will custom-configure your accounts.
At Blue Ocean Global Technology, we offer custom solutions for reputation monitoring tools. Options will depend on your reputational needs and the permission-based functionality required to enable users with assigned levels of access. Because our clients vary in terms of size, industry, and priorities, our process is flexible. We collaborate with key decision makers within your organization and often become an extension of your internal team. In other situations, many of our clients simply prefer to rely on our team to monitor their reputation and communicate ongoing updates. We provide transparent and regular reporting in tandem with actionable recommendations.

As reputation management specialists, we always assess your needs before recommending a solution with a specific monitoring capability of your clients, executives, brands, and even your competitors. Our customized reporting highlights negative attacks, positive mentions, and important discussions about your company. We alert you when reputational issues or attacks require immediate attention. We advise you about how to react and ensure that challenges do not escalate or amplify online.
Proactively Repair Your Online Reputation.
Take advantage of our experienced reputation management team to further establish your brand image and highlight your strengths.
BLUE OCEAN GLOBAL TECHNOLOGY
202.276.7589
917.720.3036
info@blueoceanglobaltech.com
70 Pine Street, Suite 1324
New York, NY 10005
Mailing Address:
4251 Lynn Circle
Doylestown, PA 18902