Mobile Application Development
Smartphone apps are now integrated into all aspects of everyday life. We use Uber for transportation, Facebook to stay in touch with friends and family, and Amazon to purchase virtually anything. We do almost everything with the help of our smartphones. Blue Ocean Global Technology will help you develop a user-friendly mobile application to help you grow your business. Our process is consultative, from ideation to application launch. We offer fluid, high-performing apps that function across Android, iOS, Windows, and other platforms worldwide.
Thoughtful mobile app development can transform the client experience, revolutionize organizational performance, and create efficiencies for how people engage with or interact with your product or service. Start-ups and established enterprises invest in mobile application strategies that provide a competitive edge for businesses. After analyzing the application requirements, we assemble the most qualified mobile app development team whose experience and technical expertise match your goals.
We specialize in creating mobile applications:

Blue Ocean Global Technology believes that a process or a system is a key component for a successful mobile application. We are engaged in the entire process, from requirement gathering to support and deployment. Our success-driven mobile application development process includes the following: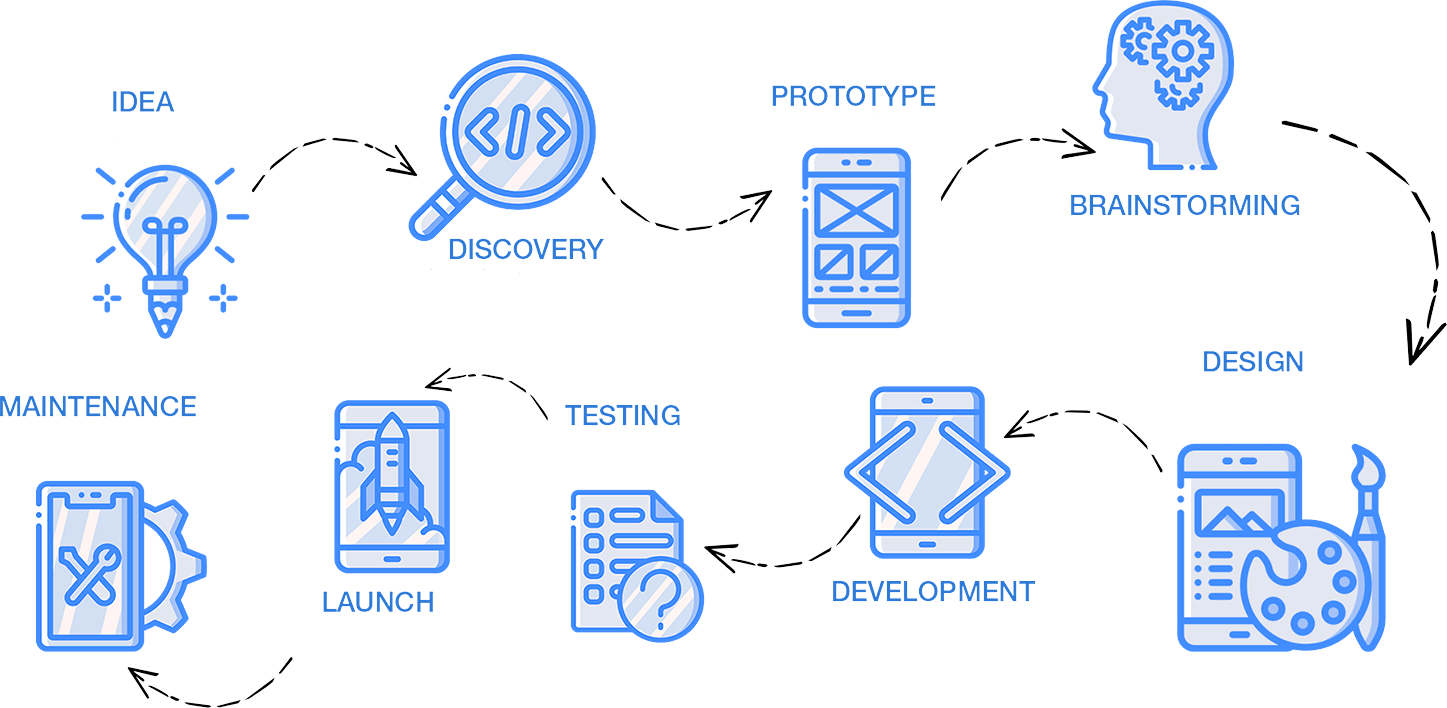 Blue Ocean Global Technology works with clients to deliver high-performance mobile app development services. Our expertise encompasses all platforms. Whether you require a mobile app development solution for your iPhone, iPad, or Android, our dedicated professionals will work to ensure a positive user experience. If you agree that mobile apps are crucial for every business, we will help you realize success.
We provide access to our resources, intellectual capital, and global networks.
Schedule a 30 minute phone or video conversation with us to learn more engaging expert Digital Consulting Services.
BLUE OCEAN GLOBAL TECHNOLOGY
202.276.7589
917.720.3036
info@blueoceanglobaltech.com
70 Pine Street, Suite 1324
New York, NY 10005
Mailing Address:
4251 Lynn Circle
Doylestown, PA 18902