Photographs and infographics communicate more than the thousand words the old adage says they are worth. Because they capture attention and improve digital engagement, innovative graphics are an essential component of your marketing strategy. Blue Ocean Global Technology offers concierge access to our talented design team. An exclusive group of PR and digital marketing agency partners rely upon our trusted concierge graphic design services. Now is your chance to partner with creative designers who have experience making brands stand out.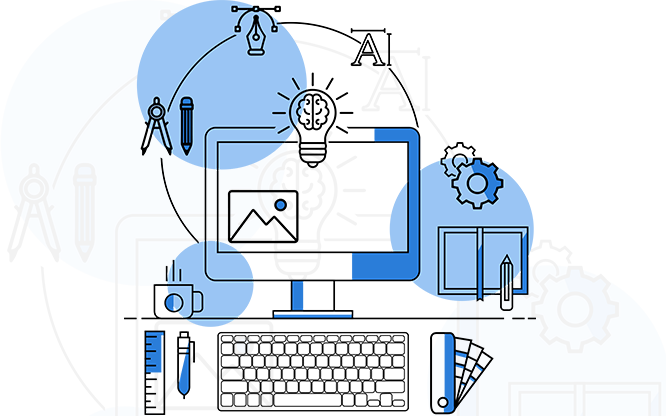 We serve organizations large and small across industries. We often become an extension of our client's team and are responsible for involving key members at their company throughout the design process. We create infographics and provide custom design through each iteration of a client's project.
Talk to an Expert Today for your Graphic & Logo Design Consultation.
Several statistics highlight the impact of professional graphic design on reach, engagement, and sales: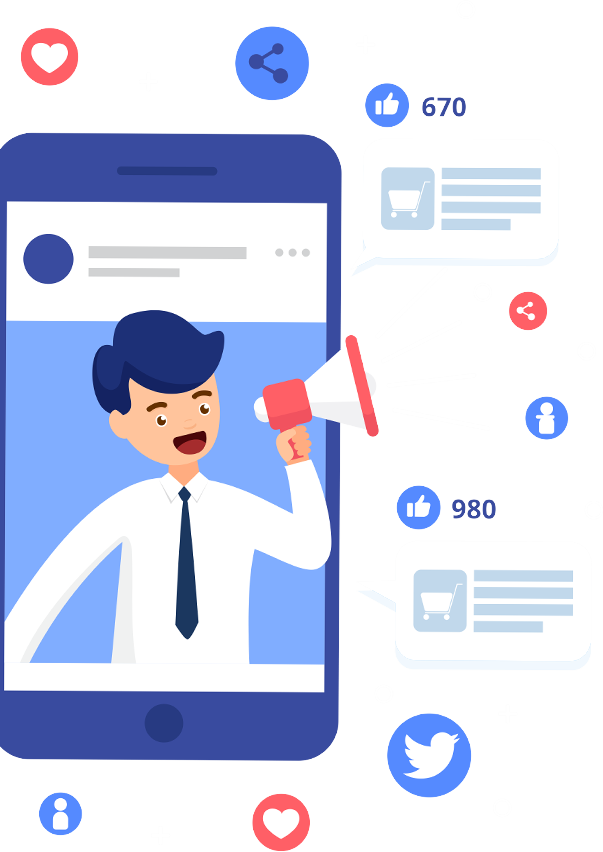 37% of marketers said that visual marketing was the most important type of content for businesses, second only to blogging (38%).

74% of social media marketers use visual assets in their social media marketing, ahead of blogs (68%) and videos (60%).

Tweets with images received 150% more retweets than tweets without images.

When people read information, they retain only 10% of that information three days later. On the other hand, if a relevant picture is paired with that same information, people retain 65% of the information three days later.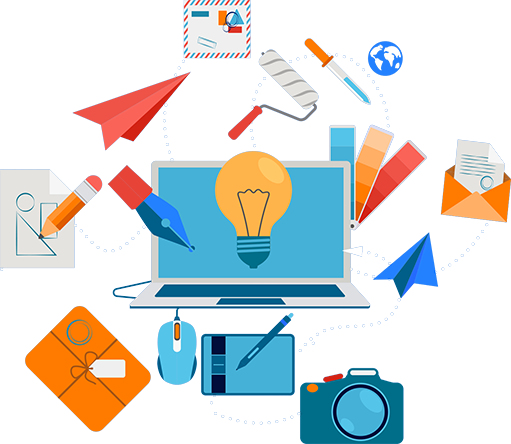 Graphic design combines photography, illustration, and typography to deliver compelling marketing messages. These messages will keep your customers coming back while consistently generating new leads for your business. Professional graphic design services offer visually appealing assets to promote brands, build awareness, and increase sales. Likewise, a well-designed logo, website, or brochure reflects your company's values.
Our graphics designers create a positive brand image for your business that helps you attract new customers. Our experts have the experience and vision to deliver innovative print and digital designs. Moreover, our graphic designers discuss our clients' needs and expectations to ensure that we provide outstanding graphic designs, customized brochures, magazines, business cards, newspaper advertisements, posters, flyers, logo designs, etc.
Client Examples
Our graphic designers work with you to create professional, custom graphics for your business. A new or redesigned logo should reflect your company's ethos, identity, and philosophy.
Infographics are an effective tool for communicating and expressing information thoughtfully. We create custom content and uniquely design every infographic to deliver a memorable visual experience.
A memorable visual experience on your website is key for improving conversion rates and attracting new customers. Your marketing campaign will benefit from cutting-edge infographics that communicate and describe how your business delivers value. Blue Ocean Global Technology is a one-stop solution partner for all your graphic design needs.
Request More
We provide access to our resources, intellectual capital, and global networks.
Schedule a 30 minute phone or video conversation to learn more.
BLUE OCEAN GLOBAL TECHNOLOGY
202.276.7589
917.720.3036
info@blueoceanglobaltech.com
70 Pine Street, Suite 1324
New York, NY 10005
Mailing Address:
4251 Lynn Circle
Doylestown, PA 18902